P2P Lessons From the Ice Bucket Challenge
In 2014, the Ice Bucket Challenge raised $115 million in the U.S. alone. ALS Association put 67 percent of that total into research, and already those funds are having a major impact—scientists credit the campaign for major breakthroughs in ALS research. "Without it, we wouldn't have been able to come out with the studies as quickly as we did," Johns Hopkins professor and researcher Philip Wong told The Washington Post. "The funding from the Ice Bucket is just a component of the whole—in part, it facilitated our effort."
It's a great story and a fundraising triumph, but for nonprofit fundraisers, the real story is what happened (and what's still happening) behind the scenes at ALS Association. By August of last year, more than 3 million people had donated to the Ice Bucket Challenge, the majority of them first-time donors. It was a massive influx—that $115 million figure represents a 4,100 percent increase in fundraising over 2013—and the organization now had at its fingertips a deep pool of potential future donors.
It was a huge opportunity for ALS Association. Converting even a fraction of those first-timers into repeat donors would have a massive, profound effect on future fundraising efforts. In the Ice Bucket Challenge, the organization had expertly capitalized on a campaign that was already in motion—embracing it, fostering its growth, and managing the incredible influx of interest and donations. It had created a movement.
Now, it had to sustain it.
How would ALS Association thank, inform and engage its 2.5 million new donors? How would it fare in its efforts to establish the Ice Bucket Challenge as an annual campaign in the summer of 2015? Lance Slaughter, ALS Association's chief chapter relations and development officer, will explore these questions and more at the NonProfit PRO P2P: Redefining Peer to Peer Conference, Oct. 1 in Baltimore. Had the Ice Bucket Challenge been designated as a P2P campaign, it would have been the second largest of 2014—ALS Association's response and follow-up efforts hold valuable lessons for P2P fundraisers at nonprofits of all sizes.
Don't miss out. Join us at the conference for P2P insights from Slaughter and a host of other nonprofit experts—including Project HOPE's Rich Rumsey and Lynn Jennings presenting with Rachel Armbruster on implementing a P2P fundraising program from the ground up.
Register now and use the code NPPNEWS at checkout for discounted registration. (Nonprofits only, please!) Or, email me for more information. We hope to see you there!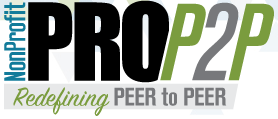 E
Sean Norris
Author's page
Sean Norris is editor-in-chief for Promo Marketing. Reach him at snorris@napco.com.