Growing Up Grassroots: How One Nonprofit Raised $15 Million
When we say "grassroots fundraising," what's the first thing that comes to mind? If you said "politics," we can't blame you. The presidential election cycle, now in high gear, is an ongoing reminder that grassroots fundraising methods are perhaps inextricably tied to the political sphere. Just look at the parade of Republican candidates. For every Donald Trump or Jeb Bush or Carly Fiorina, with their big-money fundraisers and bigger-money assets, there's what seems like a hundred Ben Carsons, Bobby Jindals and Ted Cruzes—candidates who, in order to keep up, have relied upon large quantities of smaller contributions. (Cruz, for his part, raised $14.2 million between March and July, citing 175,000 donations from 120,000 individual donors, according to USA Today.)
All that political hubbub makes it easy to forget that grassroots fundraising isn't limited to the campaign trail. If Cruz can raise $14 million in three months, imagine what nonprofits can do over the course of a year or more. Take The Ulman Cancer Fund for Young Adults, for example.
The Baltimore-based nonprofit was founded in 1997 as a small, volunteer-run organization, and has since grown into one of the top nonprofits in the young adult cancer space, with programs at Johns Hopkins University, Children's National Medical Center and other top U.S. cancer centers. The key to its success? Community. The organization has developed dedicated volunteer communities in all 50 states, and has raised more than $15 million since its inception—almost all of it in grassroots fashion.
How did the organization do it? What could grassroots fundraising do for your nonprofit? Find out at the NonProfit PRO P2P: Redefining Peer to Peer Conference, Oct. 1 in Baltimore. There, Brock Yetso, Ulman Cancer Fund's president and CEO, will discuss the ways his organization built, nurtured and maintained its fiercely loyal volunteer community, and how nonprofits large and small can incorporate grassroots efforts into their fundraising mix. The 45-minute session, "Growing Up Grassroots," will also explore Ulman Cancer Fund's successes and failures, providing valuable, first-hand insights into the challenges involved in grassroots fundraising—and the rewards for overcoming them.
Don't miss out! Join us at the conference for P2P lessons from Yetso and a host other nonprofit experts—including Project HOPE's Rich Rumsey and Lynn Jennings presenting with Rachel Armbruster on implementing a P2P fundraising program from the ground up, as well as ALS Association's Lance Slaughter on P2P lessons from the Ice Bucket Challenge, and MD Anderson Cancer Center's Robyn Mendez on the social science of event construction.
Register now and use the code NPPNEWS at checkout for discounted registration. (Nonprofits only, please!) Or, email me for more information. We hope to see you there!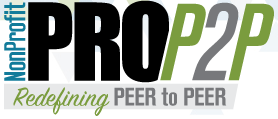 E
Sean Norris
Author's page
Sean Norris is editor-in-chief for Promo Marketing. Reach him at snorris@napco.com.