#GivingTuesday has become such a momentous day for nonprofits, with many of them putting a big emphasis on that particular day of the year because that's where a good chunk of their revenue comes from. In 2017, nonprofits raised over $300 million. In 2018, they raised over $400 million. And in 2019, nonprofits raised a record-breaking $511 million.
If nonprofits want to continue growing #GivingTuesday numbers year after year, they need to look at the trends and continue strategizing for growth and sustainability. In this episode of The NonProfit Voice, Nhu Te, editor-in-chief of NonProfit PRO, is joined by Martin Quessenberry, director of digital projects and innovation at Shriners Hospitals for Children, and Scot Chisholm, CEO of Classy, to talk about #GivingTuesday trends and how to plan for 2020.
Follow us!
---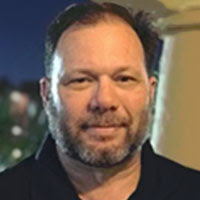 Martin Quessenberry is a digital projects director at Shriners Hospitals for Children, where Martin creatively directs, manages and leads large-scale digital integration projects that provide foundational and functional support for creative fundraising campaigns, micro-site development, landing page optimization and design. Before starting with Shriners Hospitals for Children Martin was a valuable member of the international Walt Disney digital team responsible for launching Disneyworld/Disneyland.com, as well as a 10+ year career in professional sports providing digital vision and guidance for the 2004 Stanley Cup Champion Tampa Bay Lightning, 2003 Arena Football League World-Champion Tampa Bay Storm and the National Hockey League.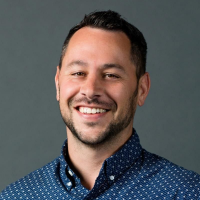 Scot is the CEO and co-founder of Classy, a social enterprise that creates world-class online fundraising software for nonprofits, modernizing the giving experience to accelerate global social impact. Since 2011, thousands of nonprofits have collectively raised more than $1 billion on the platform. Classy, a San Diego-based company, partners with over 4,000 nonprofit organizations, from the fastest-growing nonprofits such as Team Rubicon and The Trevor Project, to some of the largest organizations in the world, including The Salvation Army, Robin Hood Foundation and Shriners Hospitals for Children. When one of the largest cancer organizations refused to accept the money he raised during a pub crawl held to honor his mom, a two-time breast cancer survivor, Scot was inspired to start Classy to make it easier for anyone to support a cause that's meaningful to them — and just as easy for organizations to make purposeful and lasting connections with their supporters. Scot's recent recognitions include accolades from Glassdoor as a Highest Rated CEO, from San Diego Business Journal as one of the 40 Next Top Business Leaders Under 40 and one of the 500 Most Influential Business Leaders in San Diego, and from Businessweek as one of the Top 5 Most Promising Social Entrepreneurs. Scot currently serves on the board of directors of Street Soccer USA and previously served a four-year term on the founding board of directors of Team Rubicon, a veteran-led disaster relief organization. Scot is also an active investor, investing out of a fund called Tall Timbers that includes a public SaaS portfolio and private investments that include Change.org, Casetext and ASC San Diego.