In this special monthly series of The NonProfit Voice, Mark Becker, founding partner of Cathexis Partners and editorial advisory board member of NonProfit PRO, will have conversations with prominent nonprofit organizations and industry thought leaders to learn more about innovative digital tools and how to navigate the rapidly evolving technology landscape.
In this episode of The NonProfit Voice Tech Series, Mark is joined by 10 guests! All of them are involved in his upcoming Peer-to-Peer World five-day virtual event happening Fridays Sept. 10 through Oct. 8. These 10 industry experts will provide a preview of the free event and select sessions that delve into practical tips and supply real-life examples of peer-to-peer campaigns in our changing world.
Follow us!
---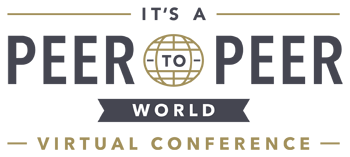 Maureen Wallbeoff is a nonprofit adviser. Abby Jarvis and Brendan Smith are Qgiv's nonprofit education manager and vice president of business development, respectively. Brian Bennici works as director of implementation and solutions architecture for Neon One. Chad Alger-Hardt is vice president of marketing at Gather Voices. Candance Cody serves as manager of content and education for CauseVox. Mark Sutton does business development and partnerships at LetsAllDoGood. Jenna Jameson is the corporate communications manager at OneCause. Sydney Faye Williams serves as sales manager for Double the Donation. Marie Gamble works as a business development specialist at Funraisin.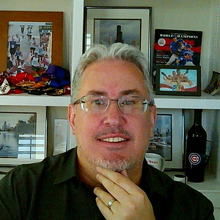 Mark Becker founded Cathexis Partners in 2008 to help nonprofit organizations get the most from their existing technology tools, implement new technology to address gaps and find the best overall approach to using technology to support their missions. He previously served as director of IT consulting at a fundraising event production company focused on nonprofits. Mark also serves on the editorial advisory board for NonProfit PRO, where he contributes monthly to his blog, "P2P Fundraising Essentials."
Editor's Note: NonProfit PRO is the Exclusive Media Partner of Peer-to-Peer World.