In this episode of The NonProfit Voice, Amanda Cole, editor-in-chief of NonProfit PRO, is joined by Joy Fennell, insurance coordinator and fleet clerk for Merakey, and Alyssa Lare, claims team leader for Philadelphia Insurance Companies. Listen to our conversation for a thorough overview of what types of claims nonprofits typically file, how to file those claims, how to avoid common filing mistakes and more.

A special thank you to Philadelphia Insurance Companies for sponsoring this podcast episode. Learn more at phly.com about their 30 years of providing customized insurance solutions that meet the unique needs of nonprofit and social service organizations.
Follow us!
---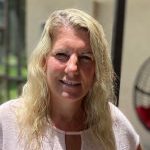 Joy Fennell has worked for Merakey, a nonprofit human services organization, for over 10 years. She started her career as a fleet clerk and added insurance to her responsibilities six years ago. Her current title is fleet insurance coordinator. Merakey has 680 vehicles and 660 locations for which she is responsible for reporting and handling any auto and property claims. Joy also works with the fleet team to make sure all of the vehicles are serviced, registered and taken care of.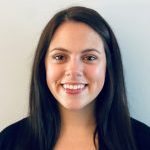 Alyssa Lare is a team leader in the Claims Department-Operations Unit at Philadelphia Insurance Companies. She started working for PHLY in 2016 as a Claims Assistant and now oversees a team of ten assistants that are at the frontline of the claims intake process.