In this episode of The NonProfit Voice, Nhu Te, editor-in-chief of NonProfit PRO, is joined by Laura Deaton, executive director of Multiplier, to share her thoughts on grant funding for nonprofits for 2020 and 2021. Join our conversation as we dive into how the pandemic has impacted funders and nonprofits, what the grant landscape looks like in 2021 and much more.
Follow us!
---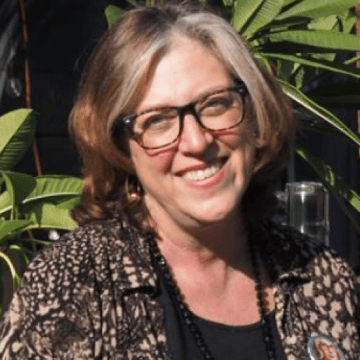 Laura Deaton nurtures fertile ground. Whether working in her home garden or mentoring our teams, she's always sowing seeds and cultivating success. Driven by a passion for helping people, the planet and the nonprofit sector thrive, she leverages her legal background, teaching experience and three decades of nonprofit leadership to work together with teams to build capacity and generate measurable impact. Laura is a member of the Forbes Nonprofit Council and has been honored with a Social Impact Award from the Harvard Business School Association of Northern California.
Outside of work, Laura spends free time in the Bay Area with family and her recently rescued super-mutts Griffin and Karma, and can often be found snapping wildlife pics, or engaged in a lively game of multi-lingual scrabble.