The Cutting-Edge Science Behind P2P Event Construction
The top 10 U.S. peer-to-peer programs of 2014 totaled more than $1 billion in gross revenue. The numbers are huge, but not exactly surprising—P2P run, walk and ride events are an institution, employed by some of the world's top nonprofits as major means of fundraising.
What may be surprising is this: According to Peer-to-Peer Professional Forum, overall P2P event fundraising is actually on the decline. Total 2014 P2P event revenues were down 2.47 percent from 2013, and six of the top 10 programs saw losses, with three of them—American Cancer Society's Relay for Life, Susan G. Komen's Komen Race for the Cure Series and Juvenile Diabetes Research Foundation's JDRF One Walk—down double-digit percentage points. Those three events still grossed a combined $498.6 million last year, but the downward trend signifies that, even for big-time nonprofits, P2P fundraising events aren't exactly a sure thing.
Does that mean you should abandon that run event you were planning? Heck no—far from it. But you should arm yourself with the latest in P2P event science—yes, science—to better your chances for success. See, there's a social science behind philanthropy—how fundraisers and donors choose to spend their time and money. And understanding that science can be the difference between a successful event and a wildly, crazily successful one.
Take MD Anderson Cancer Center, for example. On the leading edge of P2P event science, the Houston-based nonprofit is tapping into the psychology of event participants to build P2P events that attract the right participants and motivate them to fundraise. It's an innovative, quality-over-quantity approach, one that prioritizes having fully invested, equipped and motivated P2P fundraisers over sheer numbers.
"As peer-to-peer fundraising professionals, we have tremendous influence to attract those participants with the greatest likelihood to fundraise," said Robyn Mendez, associate director of corporate alliances for MD Anderson Cancer Center. "Seemingly small decisions can play a large role in whether or not your participants are motivated to 'bring home the bacon' as a result of their connection to your mission. At MD Anderson we are laser-focused on attracting the right participants and energizing those folks to fundraising success."
How do they do it? Find out at the NonProfit PRO P2P: Redefining Peer to Peer Conference, Oct. 1 in Baltimore. There, Mendez, Turnkey psychologist Otis Fulton, and Charity Dynamics founder and CEO Donna Wilkins will discuss the impact of meaningful volunteerism on your fundraising events. Over the course of a 45-minute presentation, titled "Social Science and Event Construction: Attracting the Cool Kids to Your Party," the trio will also share valuable insights on the following:
What is going on in a potential fundraiser's mind when you ask them to fundraise, and how to influence that person
Which important decisions usually go unarticulated in event design
Which event design elements hurt you, and which help you
How to avoid common pitfalls that put you in a transactional relationship with your fundraiser
And more
Don't miss out! Join us at the conference for P2P insights from Mendez, Fulton and Wilkins, along with a host other nonprofit experts—including Project HOPE's Rich Rumsey and Lynn Jennings presenting with Rachel Armbruster on implementing a P2P fundraising program from the ground up, as well as ALS Association's Lance Slaughter on P2P lessons from the Ice Bucket Challenge.
Register now and use the code NPPNEWS at checkout for discounted registration. (Nonprofits only, please!) Or, email me for more information. We hope to see you there!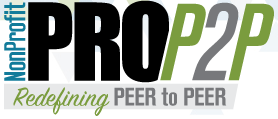 E
Sean Norris
Author's page
Sean Norris is editor-in-chief for Promo Marketing. Reach him at snorris@napco.com.